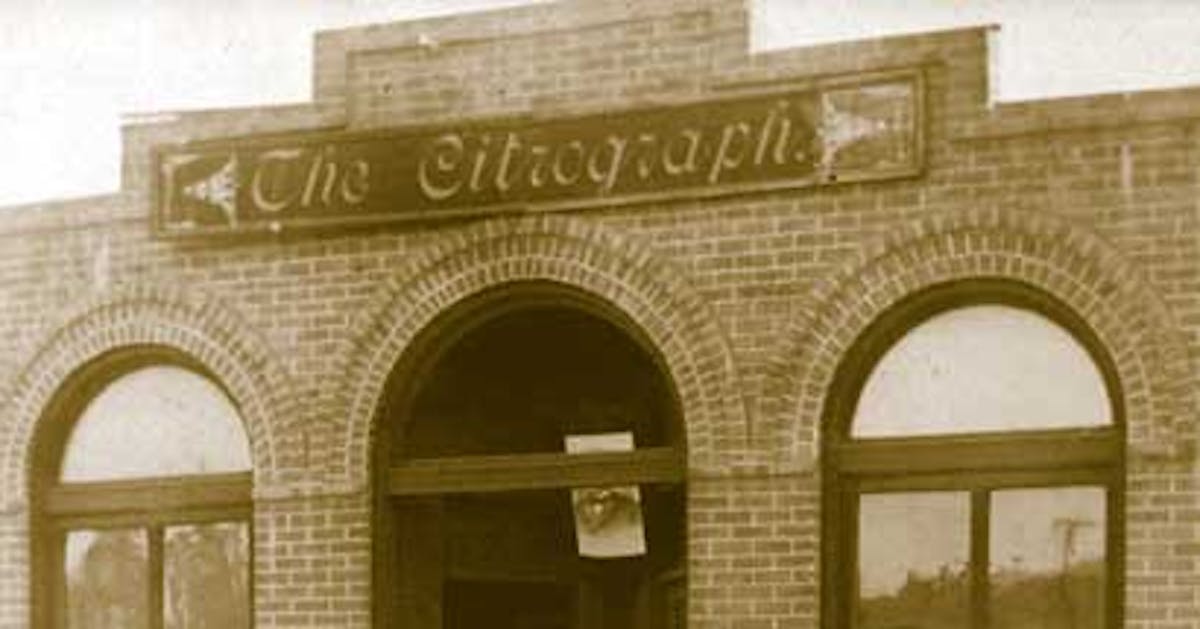 Citrograph – 133 Years, Still Going Strong
Citrograph is the name of Redlands' first newspaper, the oldest extant Redlands business, and the oldest continually operating print house in California.
Founded by printer and editor Scipio Craig, the first edition of the Citrograph newspaper was published on July 16, 1887 – 17 months before Redlands was incorporated. Craig named the paper "Citrograph" because "it would devote its energies to the growth and cultivation of the citrus family, fostering immigration of intelligent and cultured people".
Craig revolutionized newspapers of that era by using smaller sized pages and print-type, more pages per issue, book paper instead of newsprint, and artistically designed advertisements. The paper's readership extended from East San Bernardino Valley to Southern San Diego. The newspaper ran for 21 years until Craig's death in 1908.
Craig stipulated that his newspaper not continue after his death, but the printing component of the business continued under the Citrograph name. Al Hernandez and Ryan Bailey are the sixth – and current – owners, purchasing the business in 2001. Al is in charge of promotional products and Ryan is in charge of graphic design. Another graphic designer and a pressman round out the staff. Al states that about 80% of their work is printing for local businesses while the other 20% is designing and creating promotional material (hats, mugs, T-shirts, etc.) for local businesses, including exclusive agreements with the University of Redlands bookstore and local astronomer and artist Tyler Nordgren.  Citrograph recently started its own Redlands-themed promotional products -- on sale at Citrograph, Gerrard's Market, and the Redlands Visitor Center.
Citrograph also houses historic printing equipment from the early days of the business. Some of that machinery can be seen in the front window of the shop. Other pieces have been donated to the Museum of Redlands and will be displayed once the museum opens. Every five-year anniversary (next would be in 2022), a larger number of pieces are featured at the State Street location. Citrograph staff can provide a short tour for small groups (must call for reservations).
One of Al's and Ryan's goals when purchasing the business was to give back to the community. They joined the Redlands Community Foundation for a few years. Wanting more control over their contributions, eight years ago Al and Ryan decided to establish their own non-profit, The Citrograph Foundation, specifically to create three scholarships awarded to Redlands University students – the Richard Caudle scholarship for a student majoring in guitar and a scholarship for a business and a graphic design student. To date, a total of $125,000 has been distributed to 26 students.
Citrograph hosts three annual fund-raising events. The Taste of Vintage Redlands showcases food created by local chefs -- both caterers and restauranteurs -- local breweries, and wineries. Most of the wineries are from Temecula, Central California, and Napa-Sonoma, along with one from Yucaipa. Attendees visit 11 businesses in downtown Redlands for the food and beverage tasting, possibly exposing them to stores with which they aren't familiar – a win for everyone.
Citrograph's second fund-raiser, Citrus Madness, is patterned after the March Madness College Basketball Championship, but is generally held in the fall. Sixteen, 3-player-teams from local businesses and high schools compete in this one-day elimination tournament. Redlands Fire and Police engage in a separate, winner-take-all tournament as part of the Madness.
Their third fundraise is The Love of Food & Wine Dinner, a 5-course dinner paired with wines from a well-known winery, which have included in the past, Silver Oak, Grgich Hills, Frogs Leap, and Hill Family Estate, to name a few.  At this dinner the annual scholarships are awarded to the University of Redlands. Citrograph also participates in various fundraisers with other organizations throughout the year to raise scholarship funds. Watch Redlands Community News for updates on these fund-raisers.
Citrograph is now open for walk-in business.
Citrograph Printing Company
113 E State St, Redlands, CA 92373
Hours: Monday – Thursday: 8AM – 5PM
              Friday: 8AM – 4PM
Phone: (909) 792-3901
Why Shop Local?
Local business owners know you, and you know them. Studies have shown that local businesses donate to community causes at more than twice the rate of chains.