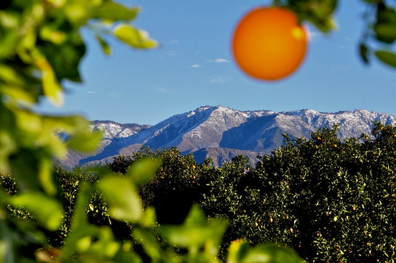 Welcome to AboutRedlands.com
We hope you find your time well spent as you explore our city online from your home, office, business, or school.
About Redlands represents more than 2,000 locally owned businesses. We believe that locally-owned, independent businesses are the backbone of our local economy and the foundation of Redlands unique culture.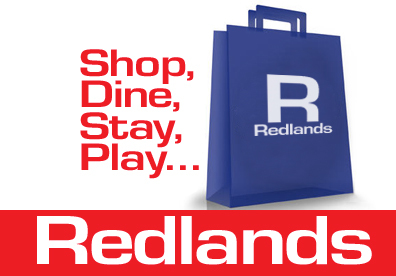 Support Local Business!
Pick 3. Spend 50. Save your local economy.
3/50 Project - Save the brick and mortars our town is built on.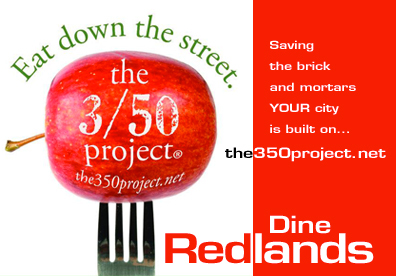 Dine Down the Street
Find Everything About Redlands CA
Redlands CA Events & Activities
AboutRedlands.com is Redlands' number one source for current restaurants, local events, shopping, businesses, and non-profit organizations.
Visit our Redlands events page or scroll down to view upcoming Redlands events and weekend activities.
Visit our Redlands CA event form and list your upcoming event for free.
Redlands CA Local Info
Shop Redlands, it pays! Find detailed local business, restaurant, and event information on AboutRedlands.com.
Download coupons and specials to many of your favorite Redlands CA restaurants and buisnesses.
Select a category above, search for a local business, or click on a featured banner below.
Local Restaurant Directory
The best restaurant directory in Redlands. View up-to-date information about the best local places to eat.
Read reviews about Redlands most popular restaurants and write your own review.
Browse local Redlands CA restaurants or search for businesses above.
December 2014
by Sally Gaynor of Feature Writer
Researchers have discovered that the involvement of family is vital when it comes to helping those recovering from an addiction to substances and/or alcohol.
by Traci Lowenthal, Psy.D. of Creative Insights Counseling
Caring for an aging parent is a privileged, yet daunting task. Many of us are facing the challenge of assuming the role of caregiver to those who once cared for us.
What's Happening in Redlands CA this Month
Sign up for our monthly newsletter to know all about the great events in Redlands CA.
Visit our Newsletter Signup Page to learn more.
Want to link to AboutRedlands.com?
Support Redlands CA and add the AboutRedlands.com official badge to your blog or website.