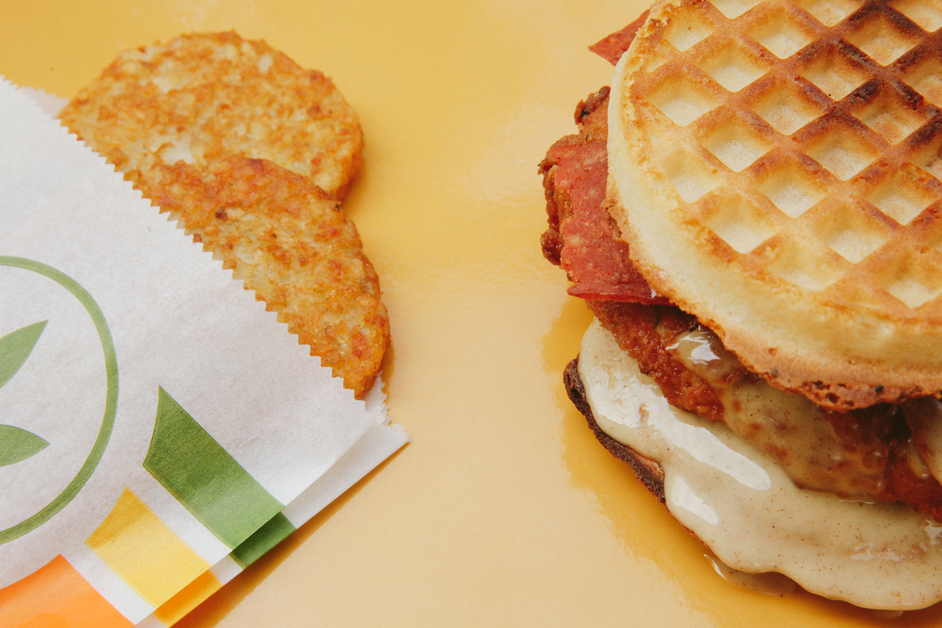 Plant Power Fast Food
All Vegan, 100% Plant Based Burgers, Fries, Shakes and Drinks.
FRIENDS,
We believe that one of the most powerful decisions that any of us can make is to decrease the amount of animal products in our diet. Most of us already know about the effects of meat and dairy production on our planet: It's the single largest contributor to green house gasses and is enormously wasteful of our precious water resources. The consumption of meat and dairy is also now understood to be a key contributor to a rising number of health problems.
We feel that there's a better way. How about burgers, fries, salads, shakes, and other tasty treats made entirely without the use of animal products, GMO's or artificial ingredients and served to you in 100% biodegradable materials?
We're all moving pretty quickly these days but that doesn't mean you shouldn't be able to enjoy some nourishing fast food that feeds your soul and makes your mouth happy. After all, you deserve it, don't you?
We warmly invite you to come on by and enjoy a delicious meal or snack that's kind to our animal friends, easy on the planet and good for the body you live in.
The Plant Power Fast Food Family
Hours
7 days a week 7am - 9pm.
Address
Get Directions
Plant Power Fast Food
450 W Stuart Ave, Suite # 130

Redlands,

CA

92373
Categories
8 Reviews
Kira said on Feb 21, 2019
Dinner date with mama today at Plant Power in Redlands. Mom loved it! She said, "Plant Power Fast Food it's SO good!!!!"
Chef Lee Burton said on Oct 26, 2018
First time at Plant Power Fast Food, everything was delicious (and nutritious). The veggie burger was excellent.
Jay said on Sep 28, 2018
Just ate there for lunch today, first time! It was delicious!
Anish Kumar said on Aug 31, 2018
Had once in San Diego, can't wait to try here in Redlands. Heard that the team is so good and am super excited!!!!!!!!!!!!
Tara Meinke said on Aug 30, 2018
I got the guacamole burger, french fries, yogurt parfait, and an amazing chocolate/strawberry milkshake. It was all so good!
Lee Sakowicz said on Aug 30, 2018
We had the chicken waffle sandwich...great flavors, could have been a bit warmer and crispier. So happy they're open.
Michelle Lopez said on Aug 30, 2018
It was really good. I got the sausage muffin sandwich. I would recommend getting a sauce on the sandwich because it was kind of dry, but good!
Angela Ranalla said on Aug 30, 2018
The best vegan food ever and the team was so friendly and awesome. Can't rave enough about this place.
Write a Review
---
Submit a Review
Thank You
Your review will be posted soon.