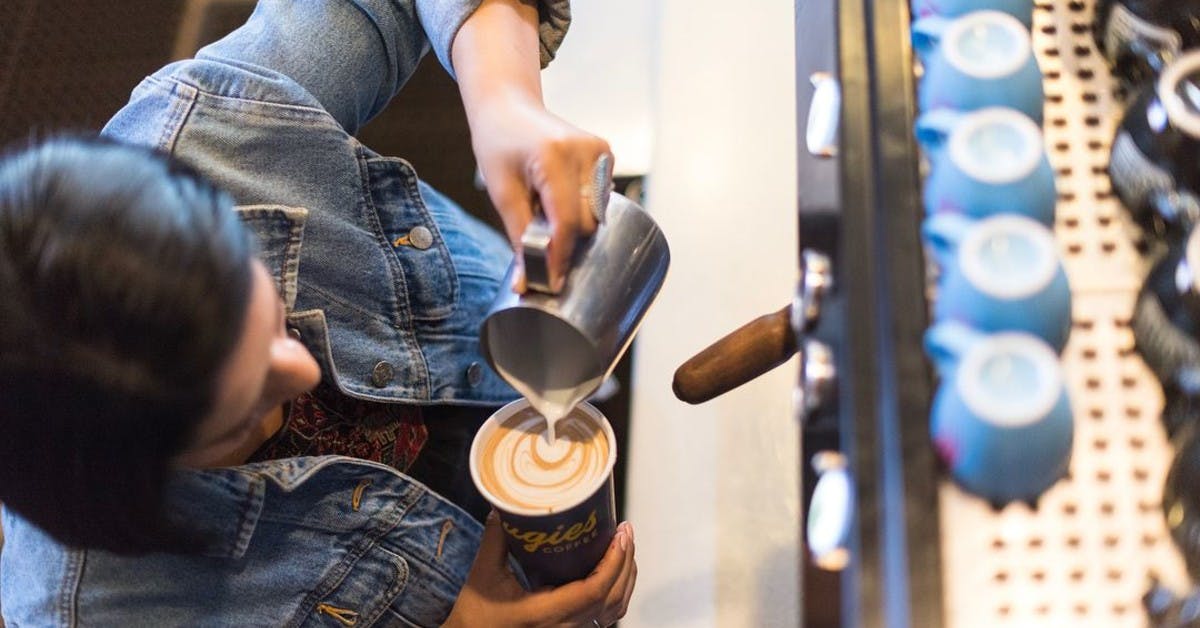 Redlands Café Tour: Top 9 Coffee Shops You Need to Try
Redlands is a small city blessed with a big choice of coffee shops. If you are a dedicated coffee lover on the lookout for a tasty brew and a satisfying caffeine hit or just hunting for a place to grab a bite for breakfast or lunch, in Redlands, you're sure to find exactly what you're searching for.
Coffee Cake Picture by Bruce Herwig

Carolyn's café is known for the excellent food that comes in generous servings as well as the friendly but quick and efficient service. The décor is warm and welcoming, as are the staff, who make you feel at home as soon as you walk through the door. Carolyn's is an ideal place to grab breakfast or lunch; the coffee is delicious, and their famous coffee cake makes the perfect accompaniment to go with a cup. Highly recommended.

Stell Coffee & Tea

For those who are serious about their coffee, Stell Coffee & Tea is a place worth tracking down. They make a very tasty brew –try the cappuccino – and are always willing to offer suggestions if you don't know what to choose. This independent tea and coffee shop also provides delicious, filling and fresh meals, making it an ideal place to fill up for breakfast or lunch. The Wi-Fi works well and their excellent taste in music adds to the overall atmosphere. Indoor and outdoor seating available.

Perhaps the best place in town for the devoted coffee connoisseur, Cupcake & Espresso Bar is the place to head if you want an expertly brewed cup of gourmet coffee.

It's difficult to decide what's the best thing about this place. It could be the coffee, which is great – and very reasonably priced. It might be the wide selection of delicious foods they sell there, including sandwiches, omelets, cakes – and a decent selection of beers too. Maybe it's the friendly vibe and the efficient service that makes you feel welcome as soon as you step inside. Possibly, it's the old-style retro neighborhood market theme that makes it a quirky and fun place to visit. But really, the answer is that it's all of these combined. A place that's definitely worth a visit. The muffins are particularly good.

Redlands specialty coffee roasters and supporters of charities dedicated to saving animals, such as Best Friends Animal Society and Bunny's Buddies (rescue dogs from meat markets in China/South Korea and find them homes here in the USA). Good Boy Coffee Co. makes delicious small-batch flavored cold brew lattes.

Salted caramel
Vanilla
Toasted coconut
Chai
AND MORE!

Available at Cookie Corner and Martha Green's.

Wild Goose is another place for serious coffee drinkers. This place specializes in importing interesting and delicious coffees from various origins from around the world and roasting them on site. You can go into the store to try the most recent coffees they have on offer, ask for advice about what to buy, their equipment or the Industrial machines they use – and generally learn all there is about the art and craft of buying, roasting and drinking coffee. Wild Goose does free cuppings (coffee tasting sessions) on Fridays for those looking to refine their appreciation of their favorite drink.

Bricks and Birch

This smart little café specializes in pizza, pastries and coffee. It is a popular place for breakfasts and lunches – and rightly so. Their pizza, fresh from the wood-fired oven, has a strong claim to being the best in town, and the pastries and coffee don't disappoint either. The restaurant is conveniently located, and inside, it has a welcoming and cozy atmosphere. The servers are all friendly and attentive, and the interior is tastefully decorated. All in all, a recommended place for pizza lovers and coffee devotees alike.

Panera Bread Café

As the name suggests, this go-to chain café specializes in breads – but they also have some good salads and other options as well as tasty coffee. This place is starting to look a little long in the tooth and could do with freshening up a little. Some people might also find the service style a little too "laid back", but it is still a reliable place to head when in need of a quick meal and a hot drink.

Corner Bakery

Another chain with a branch conveniently located near to the downtown area. They serve a broad range of breakfast and lunch foods, including a wide range of fresh pastries, breads, sandwiches, soups salads and pasta. The service is quick and friendly, and the food is good quality and reasonably priced. One big advantage for coffee lovers is that this place offers unlimited refills – and the coffee tastes great too. The BLT is recommended, as is the coffee cake.
Locating a caffeine fix in Redlands
As you can see, Redlands is endowed with a wide range of establishments to choose from when your coffee cravings strike, and there is something for every taste.
For the true coffee aficionado, there are a couple of specialist locations where you can find some intriguing offerings; for those just in need of a quick bite to eat and a decent cup to wash it down with, there are plenty of options too.
With all these excellent options, perhaps the hardest thing will be choosing which one to visit first!
About the guest blogger:
Kathy Gallo is a self-proclaimed coffee addict. She loves everything about coffee and coffee-shop culture and is always ready to pop into any new café she sees. When she isn't drinking coffee, she loves writing about it in the hope that others will be able to share in her passion for coffee too.
*This is not an advertisement. The guest blogger was not compensated.
---
Related Articles
11/07/19

by

Guest Writer

09/14/18

by

Guest Writer

02/14/20

by

Guest Writer

02/24/22

by

Guest Writer