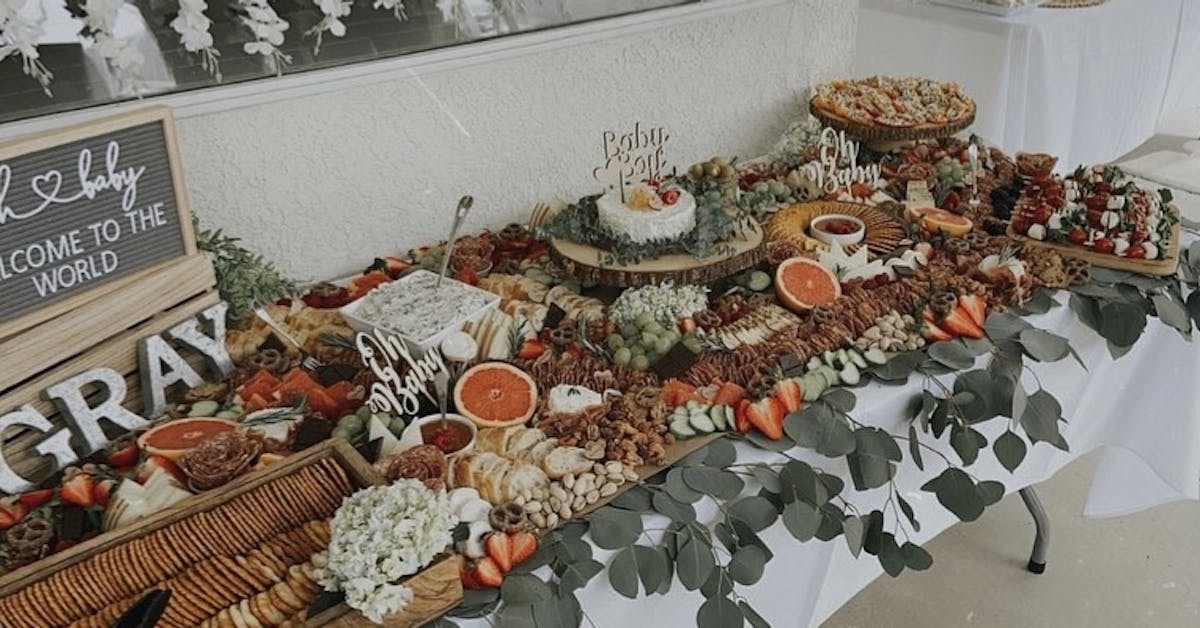 Charcuterie 101 with Boards by Kenn
Boards by Kenn is a luxury charcuterie business that curates boxes, boards and tables. Think grazing to-go at an affordable price! So, what the heck is charcuterie and why do people love it so much? Read more to find out!
Charcuterie is an elevated display of meats and cheeses that adds a luxury feel to any event -- but get this, at an affordable price! Let's walk through the steps together...
The First Step:
To achieve the perfect charcuterie board step one is picking the board itself. This really makes or breaks the idea you have in mind so be positive the board you pick is the perfect one to match your theme! 
The Second Step:
Layout! It is all about presentation and small details when it comes to charcuterie. Your aesthetic is your brand! Always keep that in mind when designing your board.
The Third Step:
Time to start filling your board! Placing a manchego cheese in a perfect zipper formation or cutting the most symmetrical brie cheese wheel is EVERYTHING. Also, make sure to keep your fingers crossed that your prosciutto wants to cooperate and fold into perfect ribbons! 
The Final Step:
Last and final step is presentation. The little details truly matter the most. Whether it's dropping a happy birthday sign on the board or spelling a name out in cheese, this is what your family and friends will remember. 
Charcuterie is meant to be a crowd-pleaser. Cheese and carbs?? YES, PLEASE!
After all these tips if you're still not confident with your cheese skills, that is where Boards by Kenn comes in! Head on over to Boards by Kenn on Instagram to see what charcuterie is all about! We pride ourselves on exceptional customer service, fast responses, and overall exquisite presentation. We can't wait to hear from you and make all your cheese dreams come true! 
...................................
Contact Boards by Kenn (Kendra): (951) 255-3288
Check Out Boards by Kenn on IG: @boardsbykenn
...................................
Meet the Face Behind Boards by Kenn:
(click image to enlarge)
My name is Kendra, and I am the girl behind the boards! I finally decided to take the plunge and launch my charcuterie business in January 2021. I had no idea it would blow up so fast with so much love and support! Charcuterie has always intrigued me. So, when I saw celebrities posting these incredibly detailed boxes of cheese, meat, and bread I knew it was time to jump into action. I've always been a foodie, and designing these boards based around charcuterie has changed my life. I'm forever grateful for all the support I have received this far and cannot wait for the future!
@boardsbykenn on IG